Blog
Catimini ~ A Celebration of Colors, Vibrancy & Creativity ~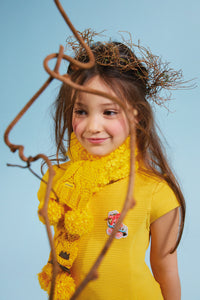 Over the years, we have had the pleasure to work with a wide range of upscale children's clothing brands, but none have been able to parallel the creativity and artistic vision of Catimini. Allow us to introduce you to a delightful France-based designer children's clothing brand, which has risen to fame with a spectacular following of children and adults looking for artistic clothes that appeal to the playfulness of little ones.
As a high-end children's clothing brand, Catimini has dominated the luxury clothing industry in a short span of time with its endless creativity and vibrant color palettes. This French designer clothing brand attracts children and their parents to the most delightful blend of vibrant, bright and carefree patterns and colors created. Catimini is a brand that is known for its superior quality wool and fine fabrics and has amassed a dynamic success with its ability to create appealing and extraordinarily creative designs.
Vibrancy ~ Art ~ Creativity
Children are not attracted to luxury fabrics and upscale labels, let's be real, that is something us parents pay more attention to. But in fact, they are simply attracted towards vibrant colors and creative imagery. Catimini is dominated by the powerful strategy of capturing the attention of little one's with its dramatic flair for creativity. The collections revolve around ethnic accents, graphic art, delightful abstracts, florals, cartoons and much more. Creativity is the ultimate weapon that has empowered Catimini to emerge as one of the most popular European children's clothing brands to dominate the fashion world. We absolutely adore their offerings, and these collections are one of our best-selling pieces. They truly have the most unique take on children's clothing, offering the little ones the opportunity to enjoy a wardrobe that offers endless creativity, functionality, versatility, and most importantly, durability.
From their vibrantly colorful dresses etched with charming florals and eye-catching graphic art, to the insanely artistic socks, beautifully knitted sweaters and exquisitely embellished knit wear, the designers behind this luxury baby clothes' brand are nothing short of creative geniuses. Parents adore Catimini because of its offerings that work wonders at interacting with their young children.
Catimini is one of the leading European children's brand that stands as a pioneer in uniqueness and originality. Every design is distinctive and authentic, allowing children the delightful feeling of amassing a high-end wardrobe that will inculcate a powerful sense of dressing and selecting one's garments.
Childhood lays the foundation of one's personal sense of style, and Catimini is the perfect designer clothing brand that allows your child to explore their love of dressing up. With every unique design, Catimini infuses powerful cornucopia of art that will take your child on an exciting voyage of discovery.
Their collections are inspired by unicorns, floral gardens, cartoons, anime and much more to appeal to the minds and tastes of little ones. What's even more important, is that this high-end, designer clothing brand offers long-lasting and durable fabrics with softness that will protect and nurture the gentle skin of your child.
Come, take a peek at their delightfully vibrant new collection on our website...
https://www.houseofsofella.com/collections/catimini
Leave a comment (all fields required)